%-D
%!D:Day,Days;
%H
%!H:hour,hours;
%M
%!M:min,mins;
%S
%!S:sec,secs;
Perfect Combo for Neck Pain Relief
SAVE $43
Get Great Zamat
New Year Sale 2023!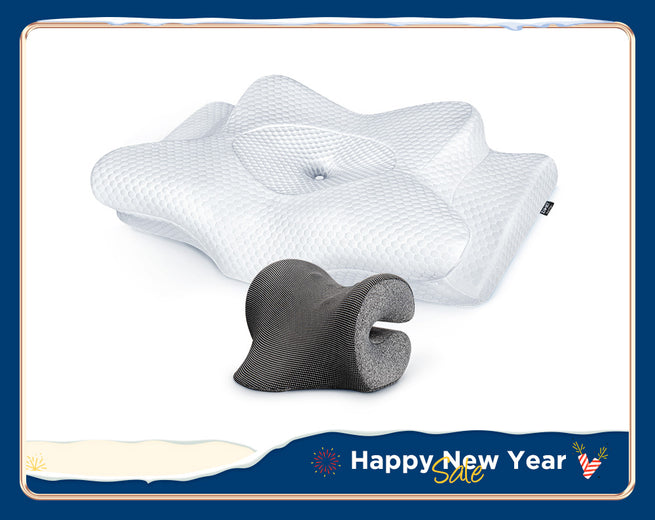 Day & Night Neck Pain Relief Combo
Daytime, you can use NekGenic in just 10 minutes to relax your stiff neck. Bedtime, the Butterfly Button Shaped Pillow aligns your spine and maximums comfort for your 8h deep sleep.
Buy Now
Get up to 50% OFF on Soft Pillows SAVE $33-$59
Best New Year Offer & Limited Time Offer!
Side Sleeper Curved Foam Pillow for Shoulder Pain
The unique ARC design conforms to your bady perfectly. Relieving neck tension, and shoulder pain, enjoy a painless sleep.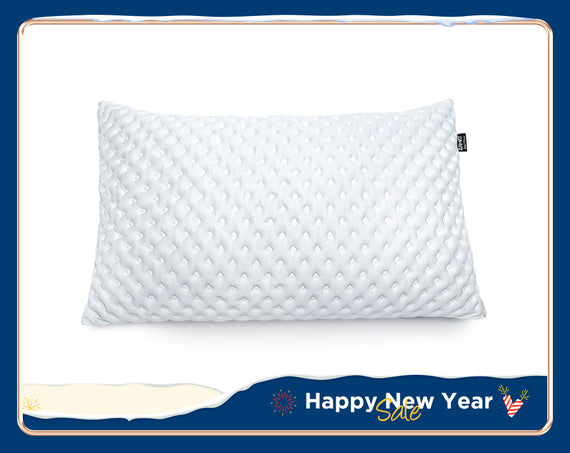 ZAMAT Hyper Shredded Memory Foam Pillow
Filled with premium shredded memory foam, it has a uniquely soft fluffy feel, soft yet supportive.
Get Extra $10 OFF on Most Popular Bundles
Use Code: NWY10
Best Prices that let you give everyone their own best sleep ever.
Get
Extra 15% OFF
on Pillows Use
Code: NWY15
Grab the Best New Year Offers.
15% OFF
Pillow Accessories Use Code:
NWY15
Buy more, save more.
The best-selling "specialty medical pillow" on Amazon has more than 4,600 five-star ratings, with customers surprised at how effectively and quickly the pillow soothed their aches.
- Isabel Garcia from Health
If you're looking for something that's got a contoured shape as opposed to a traditional rectangle, the Zamat pillow could be a great option.
- Lindsey Vickers from USAToday
If you've been waking up with neck pain, chances are that you're sleeping in a position that puts strain on this sensitive area. The Zamat Cervical Memory Foam Pillow can help to alleviate these problems thanks to its unique butterfly shape.
- Forbes
The unique shape of this pillow was designed for those who experience neck pain, regardless of whether it's an ongoing, chronic issue or a once-in-awhile nuisance.
- Brittany Loggins f rom WWD
If you tuck your arms under your pillow, the weight of your head can make your limbs fall asleep and put unnecessary pressure on your wrists.The ZAMAT Adjustable Cervical Memory Foam Pillow solves this problem with strategically placed cutout armrests.
- Gregory Minnis from Greatist