Button Shaped Cervical Memory Foam Pillow
Button Shaped Cervical Memory Foam Pillow
Description
The Button Shaped Pillow features a cavity area to better fit your head for neck pain relief. The innovative design aligns your spine and maximums comfort for your 8h deep sleep. Back sleepers, side sleepers, and hug-your-pillow sleepers, it made just for you.
Button Shaped Cervical Memory Foam Pillow
Standard(21.6" x 14.3" x 4.4"/3.5") / White & Dark Gray
Get 15% Off
Button Shaped Cervical Pillows are
sold out.
Exclusive 15% OFF coupon for DealNews readers:
Code: DN15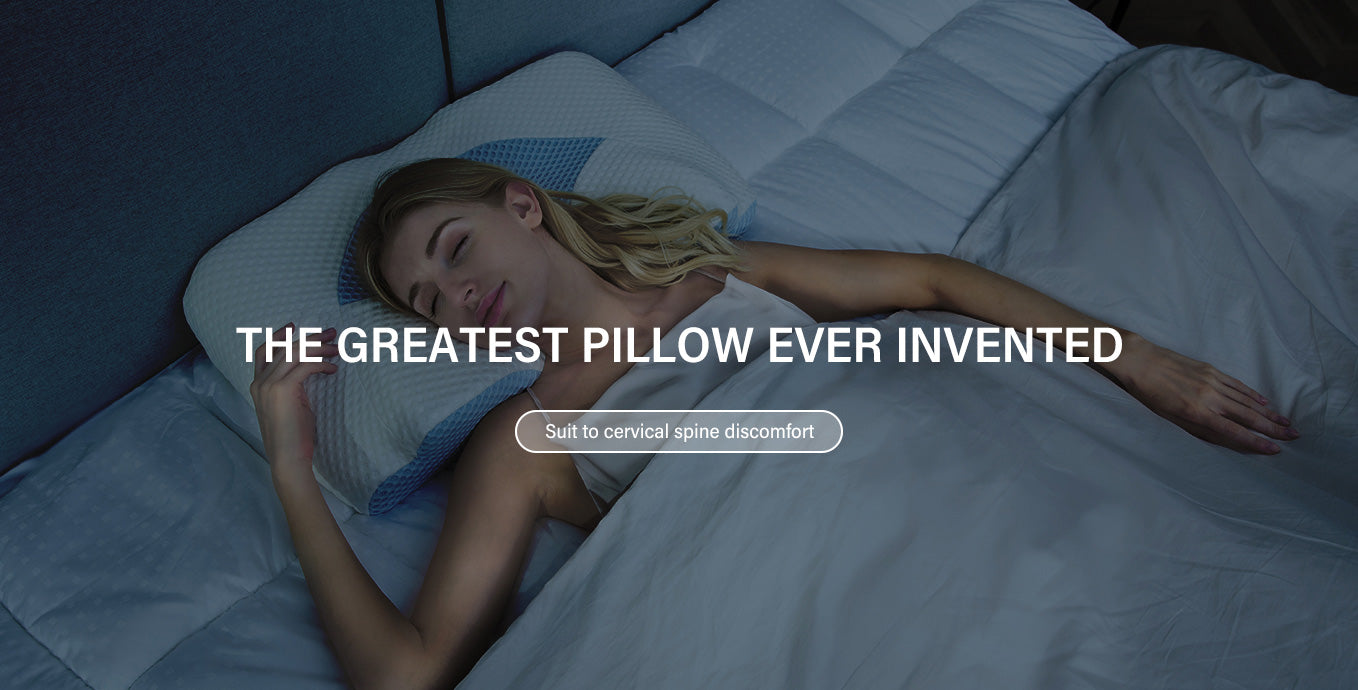 HYPOALLERGENIC

NONTOXOC

DURABLE

SUPPORTIVE

Innovative Technology+Premium Materials, Together in Perfect Harmony
Personalized Comfort for Your Sleep

The pillow has two different heights, just simply rotate your Zamat pillow 180° to enjoy a higher or lower contour. Zamat memory foam pillow not only has two different heights but also can be customized height by adding or removing the insert at the bottom.
Enjoy Your Healthy Sleeping

CertiPUR-US certified memory is made to ensure everlasting ergonomic shape and optimum support. It has an ergonomic shape that perfectly fits the curve of your neck and shoulder during sleep, its cavity in the middle supports your head and aligns your head, neck, shoulder, and back, bringing a no-pain and healthy sleeping.
Breathable and Removable Pillowcase

This cervical pillow comes with a double washable 3D mesh fiber pillowcase. The mesh design outer cover and the middle cavity allow air to circulate through the pillow, making sure you stay crisp from sweat throughout the night.
Meet Needs of All Sleepers

Whether you are a back, stomach, or side sleeper, we've got you covered. Zamat® is thoughtfully crafted to promote healthy body alignment and luxuriously cushy support no matter how you sleep.
Frequently Asked Questions
How do I use it?
1. Lay the stretcher on the ground, with the the start of the S facing towards you.
2. Slowly place your back down followed by your neck.
3. Place your arms over your head and stretch out!
4. Feel the massage and relax.
What if it doesn't work for me?
With every purchase wee have an iron-clad, risk-free 30-day guarantee that begins only when you receive the product! If you don't have a positive experience for any reason, contact Service@Zamatsleep.com and we will help you.